Summer promotional ideas for your Tutoring Business.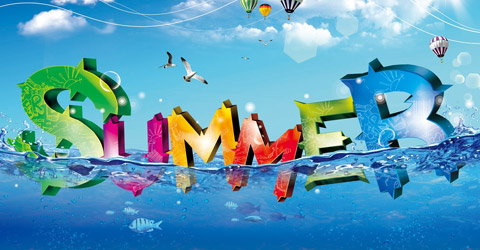 Summer Promotional Ideas
Marketing is a serious matter but making it fun for everyone involved can turn a boring campaign into a memorable promotion. Here are a few events happening this summer that you could run an open house, workshop or special event to introduce families to your tutoring business.
Our Pick from Summer Promotional Ideas
It goes without saying that Independence Day could be acknowledged in your promotional material and marketing during July, especially as you might be able to use some left over Red, White and Blue from Flag day, so we will opt for National Parents' Day on the fourth Sunday in July, July 23rd.
A relatively new commemoration, signed into law in 1994, National Parents' Day needs more recognition and you can help with this. Be a supporter in raising awareness of this day in your community. We would arrange a child care night at my tutoring facility (rent space if you don't have one), so that parents may take a hard-earned night off and perhaps go out to dinner. We know other organizations do this for Valentine's Day, but dinners are so expensive on that night that this would be an affordable alternative.
Offer the night's child care as free to any child currently in your program, charge a nominal fee for their siblings if required. Anyone else can pay a standard fee, unless of course they book some tutoring and then it becomes free! Produce marketing materials clearly stating the terms for your event and state your organization supports National Parents' Day. As always, don't forge to write yourself a fabulous Press Release and check with other local businesses if they are marking the day.
Last but not least, check your insurance and local state, county laws for child care. If you are not able to head up the child care portion yourself contact the Y, or another organization that may be able to help with the child care in return for you promoting their organization. With marketing and promotions everyone should be a winner.
Promotional Ideas for your Tutoring Company

1. Purposeful Parenting Month.
2. Social Wellness Month.
3. Parents' Day – 4th Sunday in July.
4. National Black Family Month.
5. National Recreation and Parks Month.
6. Independence Day.
7. National Make a Difference to Children Month.
8. National Cell Phone Courtesy Month.
9. Family Reunion Month.
10. National Grilling Month. (Wow, this is official! How cool)
11. National Therapeutic Recreation Week – 2nd week in July.
12. World Youth Day – July 23rd to July 28th (yes I know that's not a day!) organized by the Catholic Church but is non denominational.
13. Captive Nations Week – 3rd week in July
Book a demo time now
Use our online booking system to pick a time for a no commitment demonstration of the Oases tutoring management software. Quick and easy!