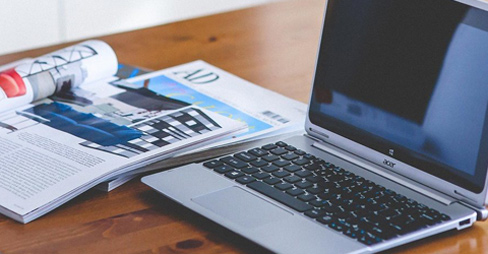 You may have no idea what to write or even how to start a press release that will get the interest of local media, however, don't let that stop you. Here are three types of press releases that often have great response and should quickly help build the reputation of your tutoring business.
The "Rags to Riches" Press Release
The media and news readers love rags to riches stories. Write your own success story about how you started with next to nothing and then rose up to make a name for yourself.
Your headline could read like this… "Local Tutor Starts With Nothing and Builds a Thriving Business."
In your press release start by sharing a little about yourself, where you came from, your personal education journey and build your experience around how these events led you to opening up a tutoring business and being successful in your area. The media will love it, and you should get a ton of local praise.
The "Giving Back to Charity" Press Release
The media loves to help charities and they admire small businesses who are trying to make a difference in their communities. If you have a sale or an event that is donating a percentage of your revenues to a charity, THAT is newsworthy.
Your headline might go something like this… "Local Tutor Donates x% of Her Fees to Help Build Schools in Local Community"
The press also likes to help people out with their charity events. Going this route demonstrates you're not only an expert in your market, it also shows you are passionate about education and helping your community. Often times, this passion is infectious.  If you're not giving to a charity, find another way to give back your time to your community and write about it.
The "Economy" Press Release
Right now, the media is looking for local businesses that are succeeding with the dramatic shifts in the economy. Any time you can write a story that coincides with a recent news event, your chance of getting your story to be published increases dramatically. This is called "piggybacking."
Piggybacking your story means that you are combining your story with a recent news event or something that's getting a lot of press right now.
The economy and shifts in education is getting a ton of press. Leverage that by writing about how your tutoring business is overcoming economic change and uncertainty.
Your headline could read something like this… "Local Tutor Business Owner Says, 'What Recession?'"
Embrace this Opportunity
Press releases can help small businesses in a multitude of ways. The right words in the right hands can grow exposure, build your reputation online, help with marketing and search engine optimization (SEO), and press releases can generate new customer leads. Once you write your press release, there are several free services online that will help you distribute it to national and local media outlets. One press release could completely change your business, and with all of this traffic, Oases is here to help you manage your new clients.  Now go write your own winning story.