4 Tutor Housekeeping Tasks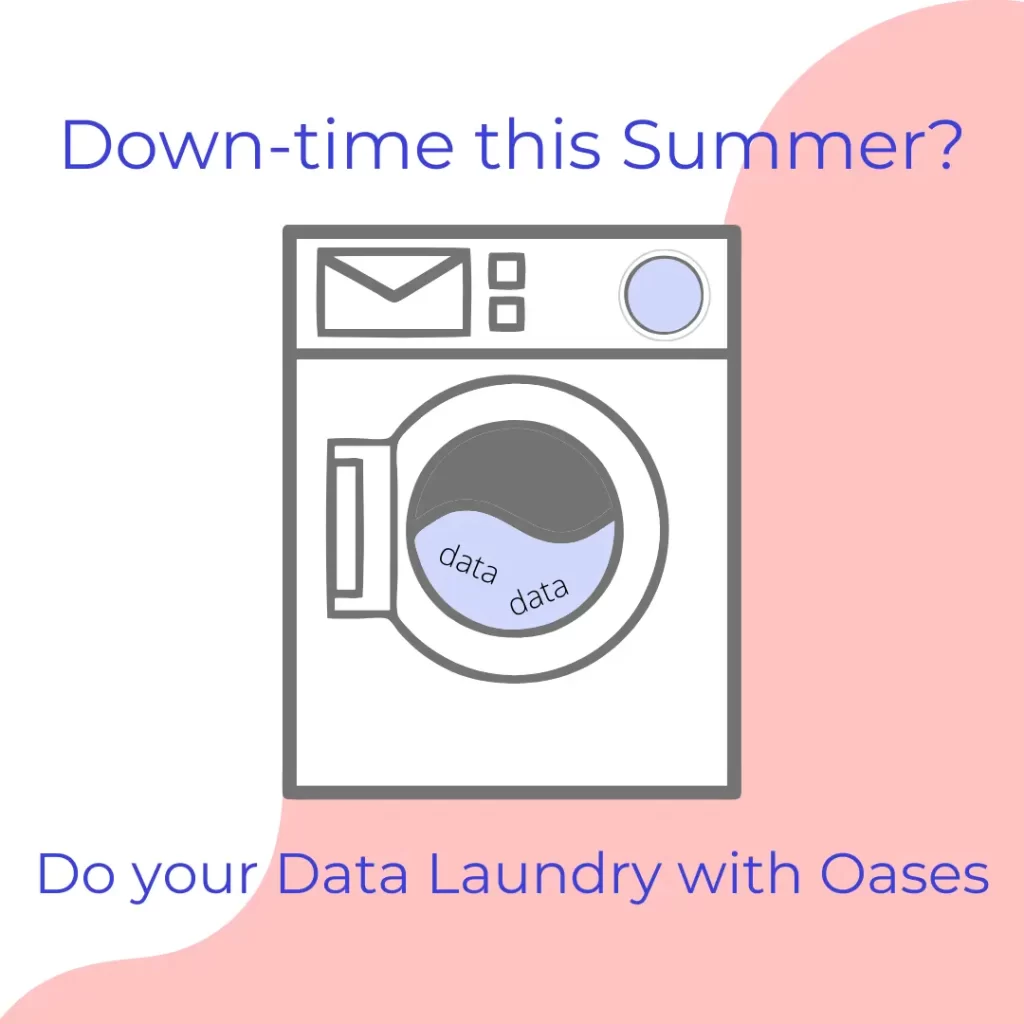 Tutor Housekeeping during Summer
Tutor housekeeping, what does that mean? Well, if you find that you don't need to do much tutoring during the Summer months, why not use your downtime for tutor housekeeping? That is to say, a data laundry?
Perhaps, tutoring is quiet in your area or Summer School and Summer Camp is not an option for you. Either way, if you find yourself with down-time, use it to clear up your data, ready for the new school year.
1: Update Tutor Records
One of the most important tutor housekeeping tasks is making sure your records are accurate. Email your existing tutors and ask them to login to Oases
TutorPlace
or your tutor scheduling software and make any necessary changes to:
Contact details
Emergency contact details
Any new qualifications
Educational Bio
Banking information
Maybe you keep records or additional information that your tutors can't access. For example, separate pages in your database that they can't see, or a separate system entirely. Then you can consider using a Google Form for them to complete and submit with any updates.
2: Session Management
Past session management is an important part of your tutor housekeeping. That is to say check past sessions, schedules and tutoring contracts. For instance, check that all sessions are approved and any finished schedules have been marked as complete. If you are using Oases for
tutor scheduling
& session management, deactivate any Students and Contract Programs you will not need for the new school year.
3: Update Email Templates
Take advantage of any downtime to update your email templates. Are there any dates that need to be changed? Plan on starting your
marketing
for the new school year early. That is to say, create bulk
email templates
in Oases now, to be ready for when you decide to launch your campaign.
4: Session Management Process Changes
Thinking of trying something new, Summer is a great time to nail down a new process for session management. It's all too easy to be too busy to save yourself time, but bite the bullet and try something new. A good software will save you time and money in the long run.
Perhaps, now is the time to set up your
Oases Marketplace
and sell your sessions online. Similarly, break away from spreadsheets and create a good
webform
in Oases for tutor and customer applications. Most importantly, now might be the time to get your first tutor scheduling and session management platform. Consequently, as you move data to your new platform tutor housekeeping is part of that process.
If you would like to find out more about managing your data in Oases please press the link below to book a demonstration of the Oases Online tutoring management system.
Book a demo time now
Use our online booking system to pick a time for a no commitment demonstration of the Oases tutoring management software. Quick and easy!