Choosing the Right Tutor Scheduling Software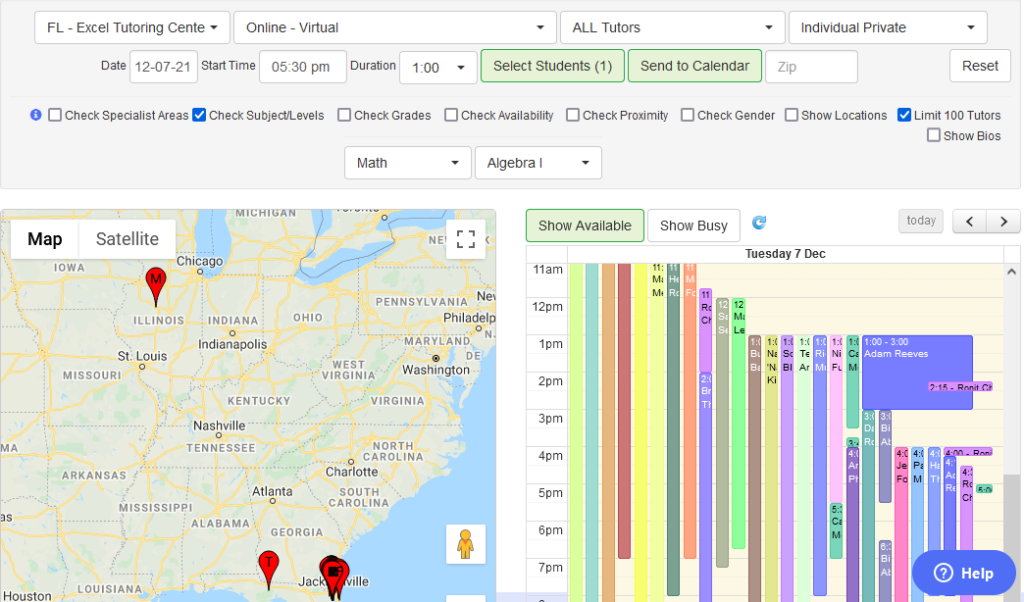 Tutor Scheduling Software
Whether you're a large tutoring company or a tutor, music instructor, or personal trainer, tutor scheduling software offers numerous benefits. To clarify, there are benefits for your business, staff and clients.
Using a tutor tracking software allows you to ditch using pen and paper and spreadsheets to schedule. Most importantly, managing invoices and payments can now be automated.
You know what you need to manage your business, but a reliable system streamlines your operations so you can manage your appointments, accept payments. Also, you can view reports all using the same program. But, not all scheduling software is created equal; some are clearly superior to others.
To help you choose the right tutor scheduling software for your business, consider the following factors:
Customizable Features
Obviously, before you choose you will assess the tutor scheduling software systems available. When analyzing various scheduling systems, consider your business's needs and how well the system's features satisfy those needs.
For example, create a list of the tasks you intend to use the software for. This means all items as well as scheduling, then determine which systems have those capabilities. Also look for add-ons and customizable features that allow you to tailor the system to meet the unique needs of your business. Furthermore, don't just consider your current needs; consider your future needs as well. This will ensure the software will continue to deliver functionality as your company continues to grow.
Ease of Use
The primary reason for tutor scheduling software is to improve the efficiency of your business.
Is the software easy to use for your staff and clients?
Can your administrative staff easily send invoices, accept payments, and manage student and teacher schedules?
Will your clients be able to submit payments and view progress reports with ease?
Is there a simple platform like Oases TutorPlace for your tutors to work simply?
Make sure the software you choose is simple enough for the average user, not a computer whiz.
Accessibility of Tutor Scheduling Software
A cloud-based software system offers you maximum accessibility. With Oases your users can access the software from any device, no matter where they are. This means, they don't need to be on a company computer to use the software. Whether a tutor is at the office or working remotely, they will be able to access their schedules and data with ease.
Reliability of the Provider
In addition to the features and functions of the tutor tracking software, consider the reliability of the company providing the product. Think about how long the company has been in business and their level of customer service. Make sure the provider offers ongoing customer support and is quick and efficient at responding to customer issues and questions.  Check to see if the provider has online support, as well as a telephone number you can call for urgent matters.
Book a demo time now
Use our online booking system to pick a time for a no commitment demonstration of the Oases tutoring management software. Quick and easy!