Oases Online launches new Oases Interface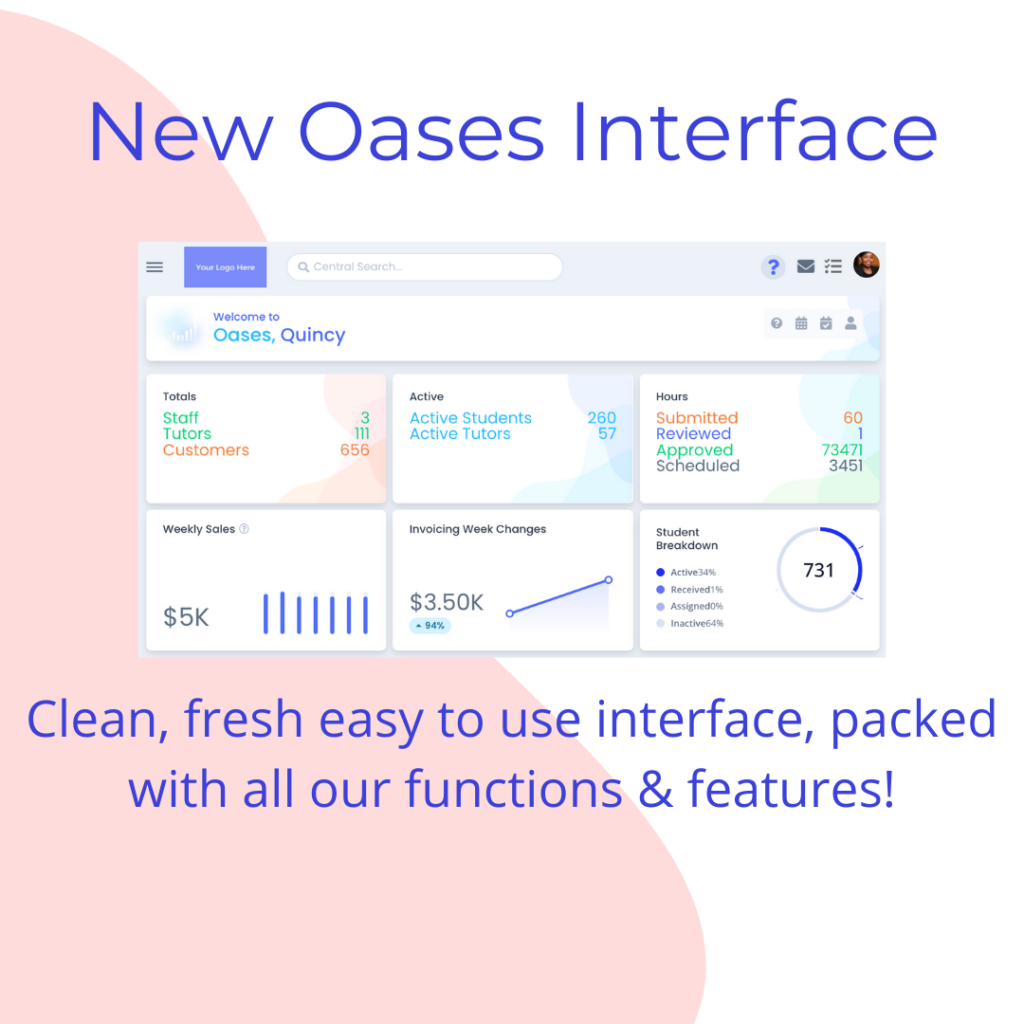 Oases Launches New Interface
The new Oases Interface is now live for current and new customers. We are proud to announce that all of the Oases features and functions you have come to expect are still there. However, we have programmed a clean, fresh and modern user experience and display of your important data.
Some key changes we have added include:
Display your logo on the screen
Auto Save of edits
Cleaner Program & Location Filtering
Updated customer facing documents and reports
But most importantly in the new interface, to keep your experience uncluttered and clean we are not always displaying the tools you are not using. Therefore, the screen stays clean until you ask to perform a function. If however, you do use a filtering tool, for example, Oases remembers it until you log out or clear it away. That is to say, we have spent a lot of time, saving you time.
Student List in New Oases Interface
The graphic below shows the student list on the new Oases interface, set to show basic information with the filter area closed. You can flip the view to show contact details or expanded to show monthly hours.
View The New Oases Interface
Our existing customers can switch to the new Oases interface and explore the new look and navigation. If you are not an Oases customer and you would like to see the features and functions of Oases in the new interface, you have several options.
All of the graphics and videos on our website have been updated or you can book a demonstration using the link below.
The graphic below shows the Central Calendar from the new Oases interface. For example, the filters are open and filtered to all of the sessions in a single program.
Book a demo time now
Use our online booking system to pick a time for a no commitment demonstration of the Oases tutoring management software. Quick and easy!