Four Ways to Kick-Start Your Marketing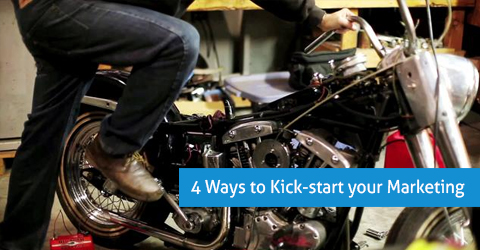 Kick-Start your Tutoring Marketing
By Jason Robbins, CEO of ePromos Promotional Products.
Marketing is more than simply creating awareness about your tutoring business. Therefore, you must reach out in ways that are powerful, memorable and tangible to have a lasting impact. That is to say, if you're waiting for customers to come to you, it's time to act. Consequently, it's time to kick-start your marketing efforts up a notch.
So, how do you rev up your marketing? Here are four ways to go full-throttle with your promotions (which is much better than going at half speed, wouldn't you agree?):
Know your Audience
You shouldn't take a one-size-fits-all approach with your marketing. As a result you need to think like a marketer. What does your audience want? What do they care about most? Put yourself in their shoes. Why do they come to your tutoring company? Therefore, you need to understand who they are and tailor your marketing message exactly to them.
Stay Visible
It's not enough to have your marketing message seen once. Above all, you need marketing that will get your company noticed and remembered … every day. For example, an effective way to kick-start your tutoring marketing is product.
That is to say you can power things up by handing out promotional products. Branded with your company logo is powerful. Give them something they'll use daily, and you're putting a physical reminder of your tutoring company directly in their hands.
Engage with your customers
Don't let your customers be here today and gone tomorrow. Form relationships. Go out of your way to interact with your customers. This could mean mailing them a small promotional item as a thank-you gift or offering them a discount or free report. The more you work to engage customers, the more people will be attracted to your tutoring business. It takes time, but keep at it.
Make your marketing shareable
Sometimes you just need to rev your marketing a bit to get your tutoring business back on the fast track. Make the necessary adjustments, and step on the gas.
Your customers should know the story behind your tutoring company. They should be able to easily share what they know about you. If they're forming their own stories about your brand, you're missing out on the chance to build a solid, consistent brand story. Make it easy for them to share what your company is all about.
Track your marketing and promotional give-aways in Oases Online Tutoring Data Management Software! Did you know you can create an area to manage your prospects in Oases? Book an online demonstration below.
Book a demo time now
Use our online booking system to pick a time for a no commitment demonstration of the Oases tutoring management software. Quick and easy!