How to use Skype to Grow your Tutoring Business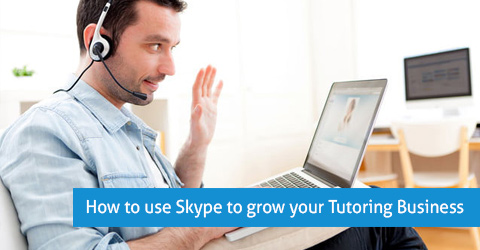 If you are not already using Skype then you need to think again! In a world of telecommuting and online education, why shouldn't you also use it for online tutoring? In the process, you'll also cut some overheads like travel expenses.
Setup an account and begin offering one-on-one communication that includes instant messaging, file sharing and video calls!
Skype offers all of it and more:
Free Video Calling
Free Skype calls to anyone else on Skype
Free screen sharing
Instant messaging
Sending files
With great apps for iPhone, iPad and Android devices, you really can remain connected when you need to! By tying your remote tutoring services into an online tutoring management system, you can not only stay connected, you can schedule time, manage payments and conduct your lessons from anywhere in the world to a student, who is also, anywhere in the world.
The reliability of the system is good too, and call quality mainly depends on your internet connection than the Skype software. Naturally, for video calling you need a good webcam but we use it everyday and problems are rare and picture quality is on the whole, very good.
Here are some great webcam options to consider:
Skype is also a great way to help you manage large files that you need to send to students. Files that typically fail on email and take ages to upload to other apps, whizz through Skype in seconds.
Finally, you can also record your video chats on Skype using plugins like Digital Wave or Evaer. Once you have the video file, you can share it with your students for a refresher, or use the videos as a marketing tool to show potential customers how you conduct your tutoring sessions online.
Skype is a powerful tool. Download it, and see if you can attract new remote customers.
Oases Online offers a complete tutor management solution. If you would like to grow your tutoring business online, sign up for a free demo to learn more!