The Dangerous Instagram Loophole all parents need to know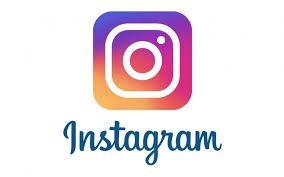 The Instagram Loophole
David Stier, a San Francisco-based data scientist and business adviser who recently brought a data exposure issue to Instagram's attention, uncovered the situation.
Thousands of children using Instagram are letting their phone number or email address be made public on their profiles, potentially leaving them open to online predators, scammers or grooming.
The minors in question have converted their Instagram profiles from personal ones to "business" ones. This is a category of profile Instagram introduced three years ago.
Consequently, during that process users are given the option to list their email address and phone number, or both. As I'm sure you know, Instagram requires that at least one of those pieces of information is public. Furthermore, business profiles overall can't be private – meaning all photos are visible.
The Switch
I tested this today to see if the information was correct. As a result I had to create an Instagram account as I'm not a user. After that, I switched it to a business account then just kept pressing next to take me through the steps to set it up.
The first step advises that it will add a contact button to make it easier for people to get in touch with you, but it does not state the actual number will be made public.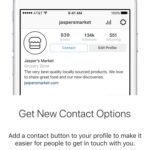 A later step in the conversion asks you to confirm your phone number. As a result it references the new buttons. However, again, no warning that the phone number will be visible to everyone.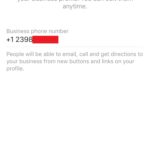 The Display
I asked my Instagram loving friend if they could access my number and she obliged. And lo and behold when the call button is pressed on a business account the number pops up as shown below. I don't really need to state the obvious about what this number could be used for.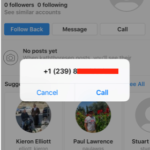 When an email and phone number are added a Contact button replaces the Call button and displays all information.
This was very easy to do even though I'm not familiar with the platform. In other words it could be done accidentally by children trying to get more followers. Specially as the business account offers insights and promotions. While Instagram is not technically doing anything wrong, there are no requirements to prove age or business status.
My Instagram savvy friend instantly checked her daughter's profile for the telltale call or contact button. She was relieved to find it absent. However even she, a long time user of Instagram, was not aware of this Loophole.
If you chat to parents during or after your tutoring sessions, please pass on this valuable information.
Book a demo time now
Use our online booking system to pick a time for a no commitment demonstration of the Oases tutoring management software. Quick and easy!