Life is Better With Intelligent Match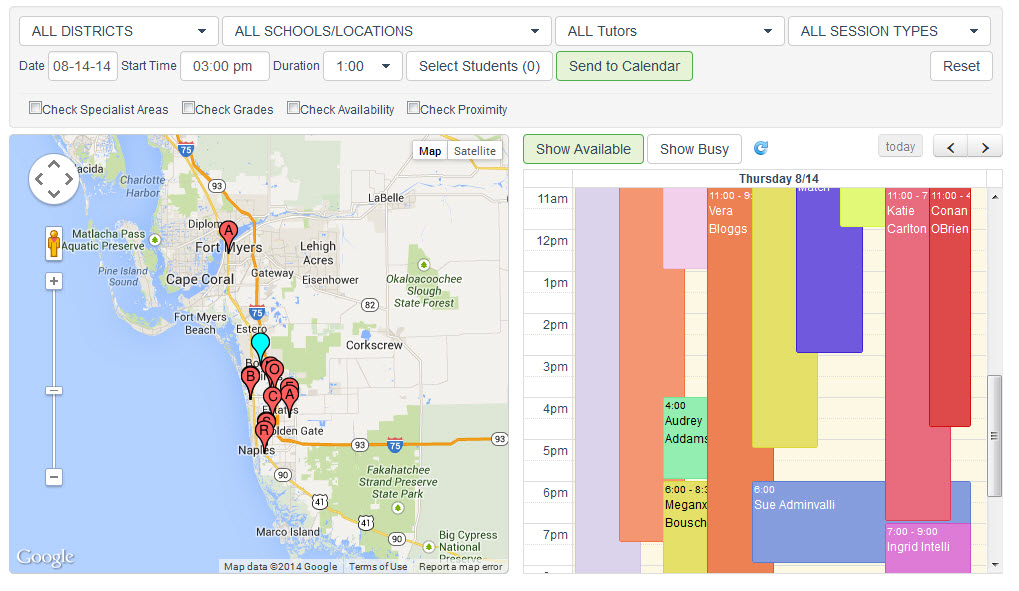 Tutor Matching with Intelligent Match
"A picture is worth a thousand words"
Fred R. Barnard, 1921
Intelligent Match from Oases finds the best tutor from your list of tutors for any given situation and based on multiple variables.
Does this sound familiar? An hour or two before a tutoring appointment, perhaps even less a tutor calls up sick. You now scramble around to find a substitute tutor pouring over your lists to find someone qualified to take the session and who is available and depending on the time crunch the closest person.
This kind of tutor matching is time consuming, frustrating and not always accurate. Intelligent Match from Oases will find the best match in under a minute.
How about a video?   How many words is a video worth?
We here at Oases listen to our customers and strive to create easy to use features to help them successfully manage their tutoring programs. 
One of those features is Intelligent Match from Oases.
With Intelligent Match based upon availability, session location, subject and additional preferences such as geography, you can intelligently match your staff members to your students/clients in a quick and logical manner. 
Click here to read more about tutor matching with Intelligent Match on the In Detail pages.
To learn more contact us at (866) 327.0035, sales@oasesonline.com or click here to schedule a demonstration! 
[ssboost]