Never Break Away to Find Availability
Availability Match from Oases online tutoring software is our proprietary solution that allows you to match tutors with students to create a schedule.
With our tutor management software, a schedule in Oases represents a series of sessions that will take place at the same time on the same day or series of days throughout a set period, and all the individual sessions or appointments are created automatically by the Oases tutor management system.
By pressing a new button in Schedule Details labeled AVAILABILITY MATCH, a calendar will pop up showing all tutors that have availability for the schedule per the availability programmed into their staff record. You may filter this page by specialist subjects to drill down to find tutors. Select the tutor name in the Calendar to add them to the schedule.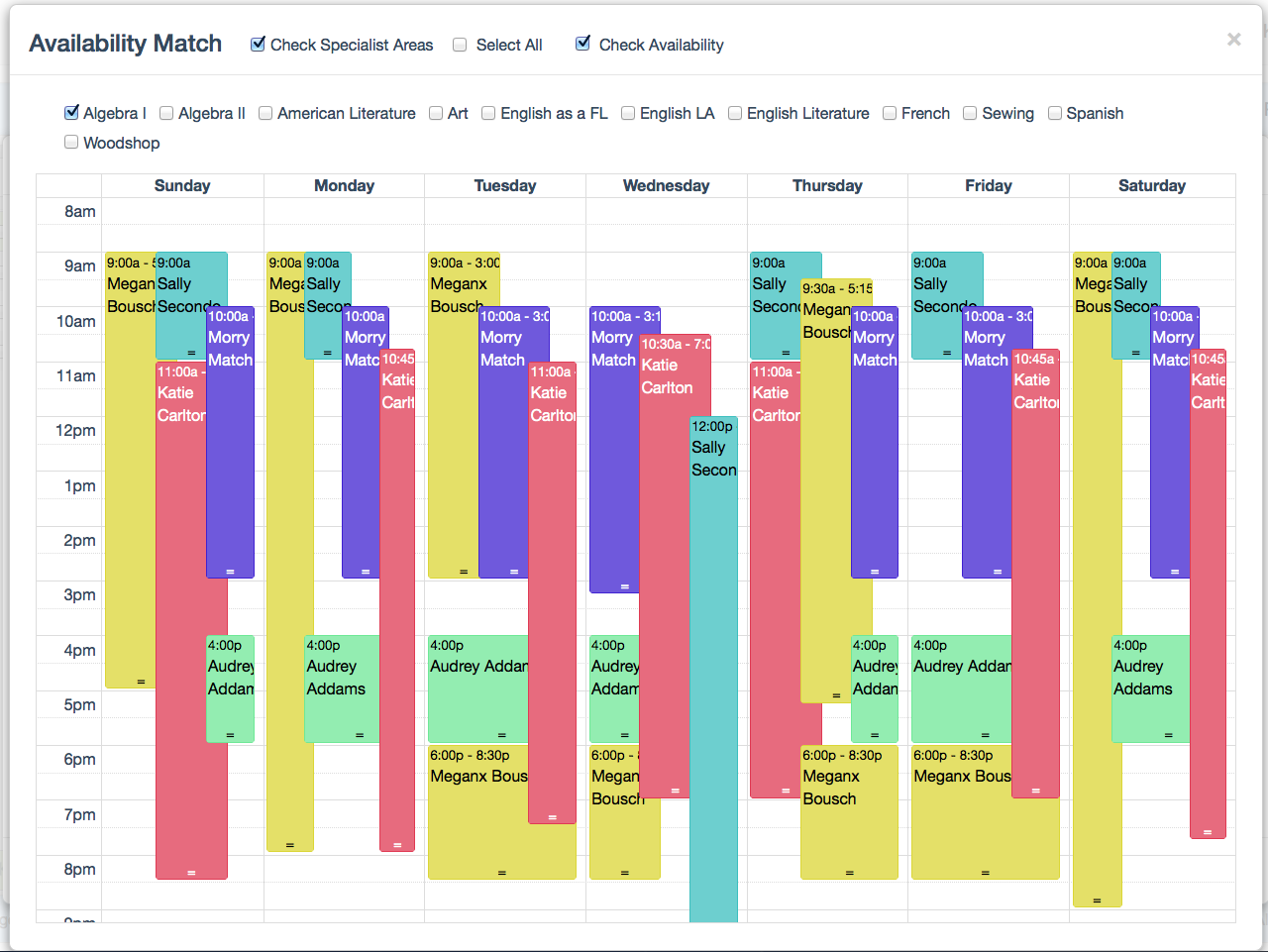 ---
So what's next?
On the right side of this page you will find a demonstration request form and links to the many other features of Oases.
We would love to show you how Oases can streamline your business so fill out the form and we will get back to you or contact us at 866.327.0035.
---
Love it and want it now? Signup