5 Tips for Starting a Tutoring Business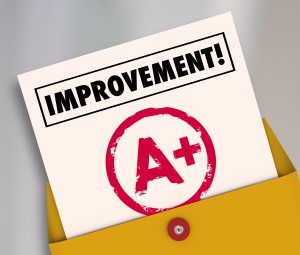 Tutors are always in high demand, and the global private tutoring industry is expected to exceed $102.8 billion by 2018. Tutors help students keep up with course material, prepare for big exams, and improve their academic development. For educators with an entrepreneurial spirit, starting your own tutoring company allows you to tap into a burgeoning market and help students maximize their academic success.
One of the great things about starting a tutoring business is you can start small and then expand gradually as you gain more clients. But, like with founding any business, starting any a tutoring company requires passion, perseverance, and a strong business model. To ensure your tutoring business is successful and in high demand, consider these tips.
Identify your niche
The tutoring industry is very multifaceted. Determine what aspects of the industry your company will specialize in. Think about the age groups and subject areas that are in most demand, as well as where your expertise lies. Will your company cater to elementary students, high school students, special needs students, and/or older adults? What subjects will you focus on?  Will you provide test prep services? These are all questions you need to answer when developing your business. Consider teaching subjects that are more common, such as math, science and English; not only are they in high demand, but as you grow your business it will be easier to find tutors who can teach these subjects.
Determine your service area
Unless you are starting an online tutoring business, you will need to determine your service area. Most tutoring startups offer their tutoring services at the students' home or school. A mobile tutoring company offers flexibility for students and parents and means you don't have to worry about renting a commercial property. To ensure you don't waste valuable time and money traveling to each student, you need to identify your service area. Determine how many miles you will be willing to travel to meet with students. Also consider the travel time and cost of gas, tolls, and wear and tear on your vehicle, and whether you will reimburse your tutors for travel expenses.
Get certified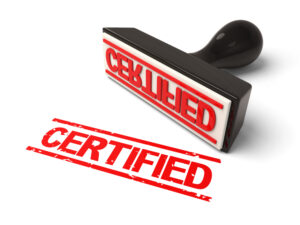 In addition to your teaching degree, it's beneficial to obtain a tutoring certification. Though not usually legally required, tutoring certifications make your business more marketable and set you apart from the competition. Parents are more likely to choose a tutor that's certified versus one that's not.  A certification shows you have the knowledge, experience, and skills to provide students with the professional and high quality academic instruction needed to ensure academic development.
The National Tutoring Association (NTA) and American Tutoring Association (ATA) are the country's leading tutoring associations that offer industry certifications. The price of certification costs between $200 and $500, depending on the subject and certification level. This cost will certainly pay off, though, as it will  help you attract more clients, or even enable you to charge a higher hourly rate.
Set competitive pricing
Research the rates local tutoring companies charge for their services. The price will vary depending on the subject and demographic, as well as the experience and reputation of the company. Determine what companies similar to yours are charging. You can find their hourly rates listed on their website or give them a call. With this information, you can determine your own pricing.
The price you set will be reflective of your business. Setting the price too low could indicate your business in inexperienced, as well as hurt your profits. Meanwhile, pricing too high can detract clients from your service. Find a good middle-ground for pricing your services. Make sure you have an established track record before raising your fees.
Don't be too flexible with your payment terms, as it can come back to hurt you in the long-run. As an incentive for clients, consider offering better prices for group sessions or referrals; it will make your service more attractive and help you gain new students.
Utilize a tutor management system
In addition to the teaching aspect of the business, there's a lot of administrative work that comes with running a tutoring company. From managing student and tutor schedules, to maintaining student records and reports, to tracking revenue and expenses, it can be difficult to handle the variety of administrative tasks without a tutor management system— especially as your business grows. A quality tutor management system like Oases automates all of the administrative processes, including scheduling, reporting, lesson plans, billing, and payroll, so you can run and manage your business with ease.
Keep these tips in mind when starting a tutoring company. For your tutoring business to really be a success, you need to invest in smart advertising. Learn how to advertise your tutoring company to grow your sales here.