4 Ways to make your Tutoring Company Facebook Page Irrelevant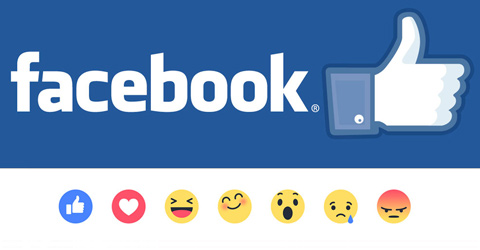 What to Put on Tutoring Company Facebook Page
Your tutoring company Facebook page can be a powerful and effective tool for marketing your business.  That is to say for most companies, it seems like the thing to do. Therefore,  you create a page get Likes and then sit back and wait for the sales to start pouring in.
Wait. What? Sales aren't pouring in?  Well, maybe you're engaging in activities that are undermining your tutoring company Facebook page.
Your Tutoring Company Facebook Page
Here are 4 ways tutoring companies can make their Facebook page totally irrelevant:
1. Like Begging
Let's get straight to the point. Facebook Likes Don't Matter. What??? We have spent years correlating Facebook likes with more traffic, more engagement and more sales. The reality is, none of this works.  You can beg, barter and buy likes, but generally, only about 1% of those individuals will ever visit your Facebook page again. What's the point in having 5,000 fans, if only 50 of them ever return to the page, and your family and friends are in those 50?
Instead spend the time to attract and entice people who you have a chance of selling to, not just anyone with a Facebook account. Remember – quality over quantity. Having 5,000 Likes is great to see, but if none of them are ever going to buy from you, what's the point? Wouldn't you rather have 50 solid prospects, that return, engage and care about what you have to say and offer? Yeah… THAT's the goal!
2. Constant selling
No one likes to be sold to, but everyone loves to buy! So how do we get people to choose us without selling? Facebook is a great tool to build relationships and stay in front of potential customers. But first we have to give. We must position ourselves as a valuable resource, an expert and a reliable service; whether it's for news, information, learning tips, daily inspiration or even a funny cartoon, make yourself relevant. Make your page something people want to read and visit regularly to see what you have to say, not what you have to sell.
3. Ignoring comments
The beauty of social media versus traditional advertising is that we get to engage with consumers. We get to hear what they have to say, answer questions, and have conversations. If people take the time to write something on your wall it's not only good business practice, but common courtesy to respond to them. Yes, that means you have to monitor your page and pay attention to what people are saying to you and about you, both on your wall and on theirs. Ignoring their comments discourages them from buying from you and potentially can damage your reputation more.
4. Being irrelevant
Get creative! We've all seen those pages with endless listings of boring articles that have been circulated over and over and over again. These lonely posts aren't getting commented on or shared – and chances are they aren't getting read – or even seen. No one cares. It's probably one of the worst positions you can be in. You've been demoted to the graveyard for boring Facebook pages where you can never be resurrected.
If you've thought about hiring someone to manager your Facebook account, or are simply reposting other people's posts, you will quickly become irrelevant. So why waste your money? You'd be better off doing it yourself, not doing it at all, or hiring someone who is going to add a personal touch to your page and make it truly unique and interesting! Yes, get creative, but also be original and be you.
So Update your Tutoring Company Facebook Page!
Growing a business is a process – a long-term strategy – and Facebook, should be handled the same way; as a long term strategy. Too many business owners blindly follow the masses instead of taking the time to find what is right for their business and end up not only making their Facebook presence irrelevant, but their business too!
Book a demo time now
Use our online booking system to pick a time for a no commitment demonstration of the Oases tutoring management software. Quick and easy!