Ask your instructors if they want to work – without calling!
Session Bid from Oases tutoring software is our proprietary solution that allows you to 'email blast' sessions or schedules, that do not yet have a tutor, coach or instructor assigned.
Locations, students and instructors are listed as being able to host a session and this information together with geo-location technology allows Oases to present a list of available instructors or coaches for a session scenario. Students and staff may also add a Maximum Travel Distance (MTD) – if the student will be at home then Oases tutor scheduling software will look for any instructor whose MTD will get them to the student's home. Likewise, if the student will be traveling to the instructor's home, Oases will only present instructors within the student's MTD.
Even if you have your own center or use a local facility Oases will then email out the available session for your staff to claim. You have the final say on who will receive the job and all claimants, successful and otherwise will receive a notification email from Oases tutor management system. Totally automated.
---
Here's How it Works
You create the session or schedule in Oases then based on the instructor's:
Availability
Maximum Travel Distance
---
Oases will compile a list of the tutors who could take the session and emails them a link to claim the session.
---
Once claimed you can choose from the instructors who bid for the session and decide who will get it.
Along the way the instructor is advised by email of the status. If they are successful they receive an email to say they are successful and the session is now available for them to open and work on. If you assign the claimed session to someone else they will receive an 'unsuccessful bid' email and that claimed session drops from their list.
At any time you can see the status of the bid or send the bid again.
If there are no available instructors that meet the criteria, you will be advised.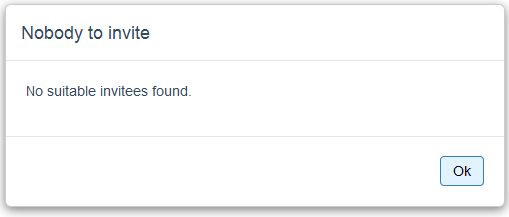 ---
So what's next?
On the right side of this page you will find a demonstration request form and links to the many other features of Oases tutor scheduling software.
We would love to show you how Oases can streamline your business so fill out the form and we will get back to you or contact us at 866.327.0035.
---
Love it and want it now? Signup