AfterSchool Funding Webinar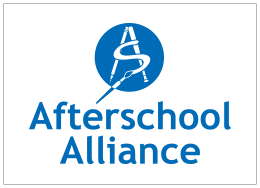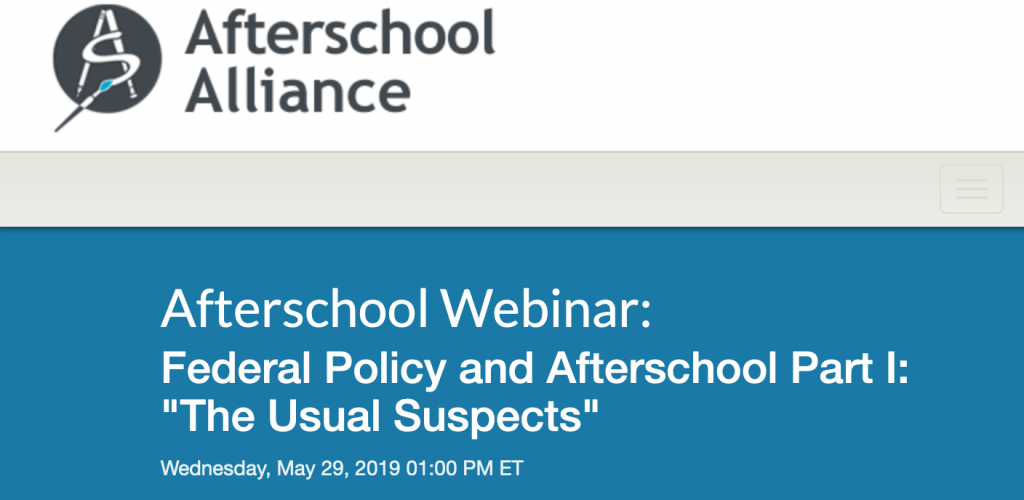 Oases Online is pleased to promote this Afterschool Alliance webinar.
Federal Policy and Afterschool Part I
Six months into 2019, hear the latest afterschool policy news from Washington, D.C.! While the president's 2019 budget once again proposed to eliminate federal afterschool funding, the House of Representatives has actually proposed significant increases for both 21st Century Community Learning Centers and the Child Care Development Block Grant, two of the most vital funding streams for afterschool and summer learning programs.
Join the Afterschool Alliance for the first installment of their Federal Policy and Afterschool webinar series, and get the latest scoop on the funding process, what's next, and learn how you can add your voice to those of the afterschool advocates and youth who will be bringing their powerful stories to Capitol Hill for the 19th annual advocacy day, the Afterschool for All Challenge, on June 11, 2019.
Speakers:
Erik Peterson, Vice President of Policy, Afterschool Allianace.
Bill Mawhiney, Director of Operations, Boys & Girls Clubs of the Sioux Empire.
Jillian Luchner, Policy Manager, Afterschool Alliance.
Alexis Steines, Senior Director of Field Outreach, Afterschool Alliance (Moderator)
Featuring special guest Jodi Grant, Executive Director, Afterschool Alliance, who will set the stage for this important conversation.

The Afterschool Alliance is working to ensure that all children have access to affordable, quality afterschool programs. Afterschool programs are critical to children and families today, yet the need for programs is far from being met. Learn more.
Afterschool Program Management Software
Oases Online is the premiere software platform for tutoring, extended & supplemental learning programs including afterschool.
Press the image below to book an online no-obligation demonstration to learn how to manage all of your programs in one software solution.